MATERIAL
Handwoven Silk Chanderi
DETAILS
Round neckline, side slits
The Midnight Blue Silk Chanderi kurta and pants set is a versatile addition to your wardrobe. The glowing blue makes it ideal for all day wear. Style it with our Neel Tara Overlay or with a beautiful dupatta, accessories to complete your look.
The length of the kurta is 46". The length of the pants is 36". The overlay is not included with this product. 
FIT ASSURANCE
Shop worry free! In case of any fitting issues, we offer a free pickup and size adjustment within 20 days of your garment's delivery to you. Please note that currently, this service is only available to customers within India.
20 DAY FREE RETURNS & EXCHANGES
You are welcome to return and/or exchange your garment(s) within 20 days of having received them at no shipping cost to you. We also take care of alterations complementary only within this time frame. Please note that refunds are available only in the form of store credit.
OUR FABRICS: PRE-TREATED & PRE-WASHED
It all begins with the fabrics - so we take fabric care very seriously. All our fabrics are pre-treated and pre-washed so they never bleed and/or shrink. Also, being handwoven means that the more you use and wash the fabric, the softer it becomes and the better it adapts to your skin. This means that you enjoy a garment that lasts you longer, but more importantly, it is something that you love longer.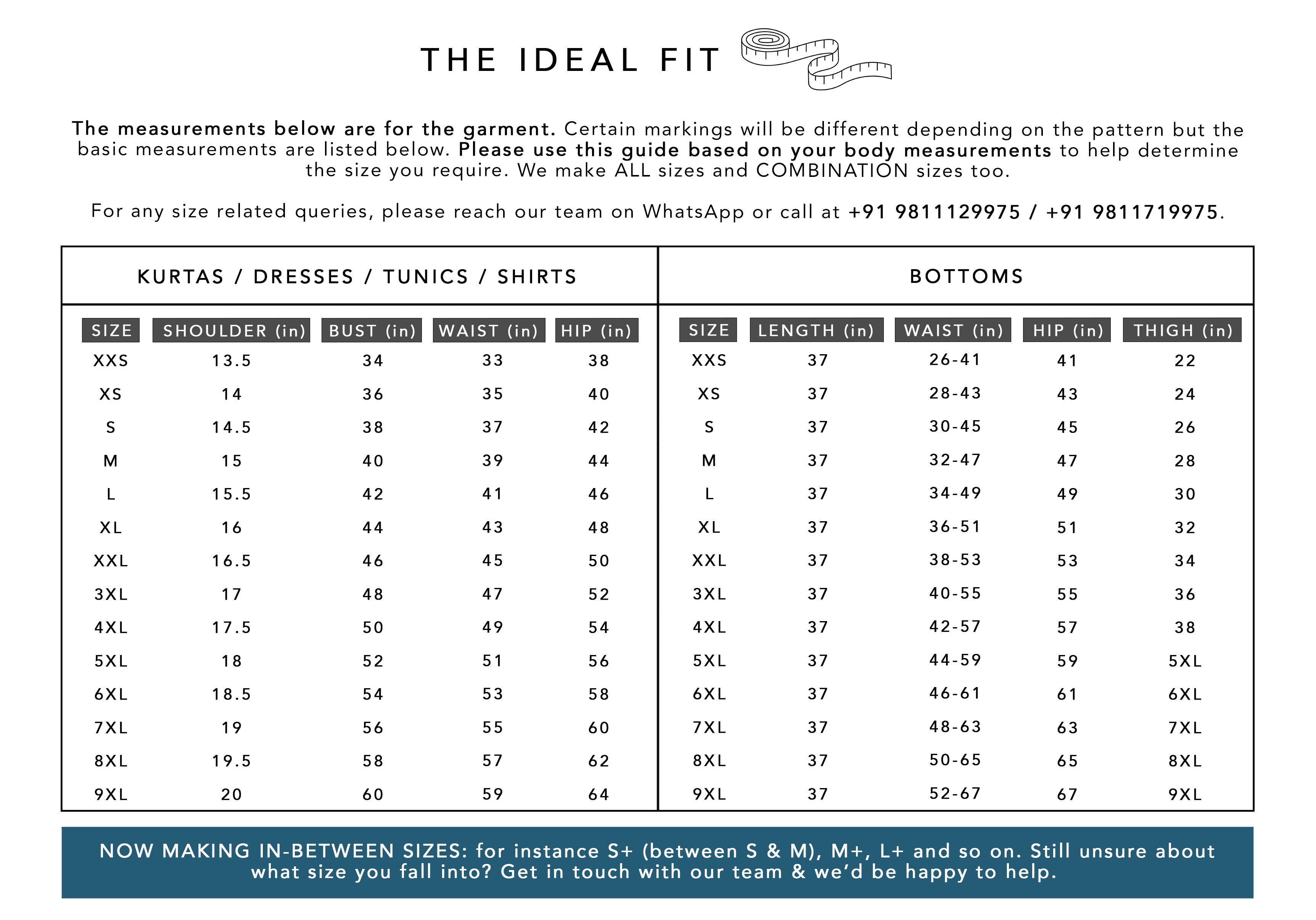 FOR FITTING ISSUES
Write to us at hello@vaaya.com (we'll respond within 24 hrs) and/or call + 91 9811129975 / +91 9811719975.
Please describe to us your issue so we can suggest the best possible solution consistent with your comfort and styling.
You may self ship at your cost, in case you require the piece back urgently. Our standard reverse deliveries take 5-7 working days however under certain circumstances they can also take upto 10-12 days This is entirely dependent on the courier. Alterations will happen post receiving the piece
You are welcome to send a garment, the fit of which you would like your Vaaya outfit to match. However, kindly note that we may not be able to perfectly match the fit as the patterns and fabric would differ. Alterations will happen in accordance to our pattern.
Onsite processing takes 2-3 days and reverse shipping back to you takes 2-3 days.
RISK-FREE SHOPPING
We always hope that you like our pieces in the first go as we make everything to order, but in case you don't, please let us know within the first 10 days of receiving the piece. This will ensure we are able to have the garment collected in time and prevent it from lying unattended.
ELIGIBILITY
Products must be unused, unwashed, undamaged and should have all the original tags and packaging.